The world needs help navigating what it means to be a musician. Brave Musician® was created to facilitate the challenging elements of developing the personal and human skills of musicianship - everything we don't learn in school or other musical training. 
Together, we can make an impact by encouraging more people to play music, make careers out of music, support creative entrepreneurship within the music industry, and empower people through music. We want to do good while we make great music.
How did Brave Musician® start?
 "Have you noticed how so many musicians want to talk about struggles with confidence, but don't have a place to do it?" 
"Yes! There is so much more to music than just playing." 
"Let's explore this and see if others have the same problem." 
Spoiler alert: they do. 
That simple conversation was the beginning of Brave Musician®. 
So who is Brave Musician®?  
First and foremost - we are all Brave Musicians.  
Brave Musician® - the company - was founded by music and education industry veterans Monica Shriver and Marina Terteryan. We don't like writing stuffy bios of ourselves. So, instead, we wrote each other's bios as a list of fun facts about us as professionals, humans, and Brave Musicians.
Plays 14 Instruments and gets paid to perform 10 of them (piccolo, flute, alto flute, clarinet, bass clarinet, contra alto clarinet, soprano sax, alto sax, tenor sax, bari sax, bass, piano, oboe, bassoon) 

Teaching music and creative confidence for 27 + years 

Playing music professionally (paid gigs) for over 30 years 

Played her first gig with pro musicians at age 14 

Is a die-hard hockey fan (Go, Coyotes and Predators (unless they are playing each other!)) 

Played in 50+ musicals such as In the Heights, Beauty and the Beast, Dreamgirls 

Played with dozens of artists including nationally touring acts, jazz bands, and other fancy people 

Has taught more than 5,000 students and more than 700 workshops around the country 

Is also an abstract painter, exhibiting and painting commissions 

Moved to Nashville during the 2020 pandemic. 

Published a coloring book of own sketches 

Lives with one fantastic cat 

Master of Music in Music Education with emphasis Jazz Pedagogy from Capital University 

Bachelor of Art in Music at Arizona State University 

Is a Brave Musician!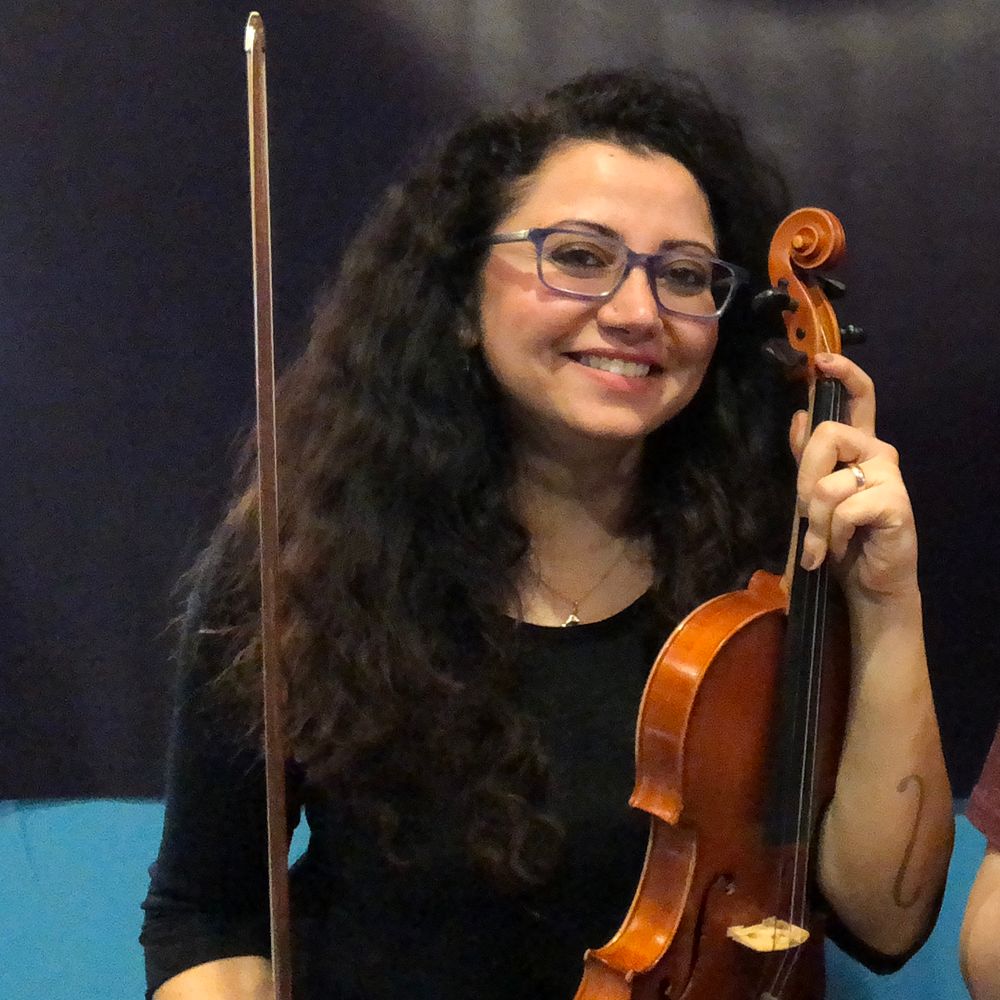 Marina Terteryan
ENTREPRENEUR, INNOVATION STRATEGIST, SERVICE & EXPERIENCE DESIGNER, JAZZ VIOLINIST, STANDING DESK AFICIONADO